Key Features:
1,200 Max Lumen Output 
510 Meter Light Throw (73,750 Candela!!!)

Dedicated Adjustable Mount for Picatinny and M-Lok Mounting Systems
Pressure Switch or Quiet, "No Click" Tail Switch Option
The Powertac Huntsman Tactical Weaponlight (WML) Package is a tactical mounted flashlight kit that offers distinct long-throw lighting capabilities. It provides professional-grade durability and performance in an impressively compact package that comfortably fits in your hand or on a tactical rail mounting system. With a best-in-class run time and optimum light throw distance, the lightweight and powerful Huntsman is the perfect WML tactical mounted light for law enforcement and military operations.
Deliver 1,200 Lumens Of Power
Designed with 5 levels of brightness and a striking max output of 1200 lumens, The Powertac Huntsman is great for hunting outdoors or for security professionals looking for reliable and transportable illumination. The light's 510 meter throw distance is striking and vibrant, easily targeting far away objects with vibrant clarity. With a "no click" tail-switch interface, you can silently and easily activate any of the 6 brightness levels, including the light's strobe effect.
Great Throw Distance With A Rugged Build
With the Powertac Huntsman, there's no need to worry about whether the light is vivid and powerful at any range. The powerful LED delivers an impeccable 510-meter throw distance for precise aiming and visibility. Additionally, the Huntsman is built to preserve LED and electronic components with a specialized heat sink that quickly disperses heat for longevity and reliability. Additionally, the Huntsman resists water damage with its precision O-ring design for great capability in all kinds of weather.
Simple Use, Extreme Versatility
The Huntsman offers one of the simplest flashlight user interfaces for any enthusiast or professional today. With an immediately accessible tail switch, it offers both momentary and continuous brightness levels so you can determine the best range of illumination for any task at hand. The Huntsman earned an IPX8 waterproof rating, and it's completely submersible for up to 2 meters under water. What's more, the Huntsman is designed with multiple platforms in mind, fitted with an adjustable weapon mount for picatinny and M-Lok rails so you can always mount it when you need to.

Additional Features:
Mountable for most applications: Picatinny and M-LOK
510 meter throw from a compact size.
Simple dual switch provides both momentary and continuous modes.
Quiet switch, no loud clicking sound like most tactical light on the market.
Magnetic and USB dual charging port
Simple user interface for tactical and self-defense . Integrated side switch for quick access of multiple functions.
Unique digital circuit technology to maximize battery life and consistent light output.
Reverse polarity protection. Protects from improper battery installation.
6 different settings that include 5 levels of brightness plus a strobe.
Auto-memorization for all settings.
Machined from aircraft grade aluminum, with a type lll anodized finish.
Double coated glass lens to give maximum OTF (Out The Front) brightness and beam distance.
Tempered glass to resist breaking and scratching upon impact.
Waterproof to IPX8 standard; Submersible in up to 2 meters of water.
Specifications:
Battery: Uses One (1x) High Discharge 18650 Li-ion (included); Or Two (2x) CR123A batteries with spacer (not included).

(NOT compatible with RCR123A / 16340)

Size:

Length:150 mm
Bezel Diameter: 29mm
Body Diameter: 23.5mm

Weight: 112g (without battery)
Package Includes:
Huntsman Flashlight
18650-3200 High Discharge mAh Battery
Remote Pressure Switch
Nylon Holster
USB Magnetic Cable
Spare O-Rings
Lanyard
Instruction Manual
Warranty
Warranty periods and warranty services are intended as a guide only and variations may occur by manufacturers. The warranty period commences upon the date of purchase by the original purchaser with the original proof of purchase and continues for the following specified period of time after that date. Warranty covers manufacturing defects only. Please note that this does not include wear and tear, and consumables items such as chargers, batteries and bulbs. Warranty and repair times vary by manufacturer and may not be available immediately. 
We will do everyhting in our power to facilitate handling of the manufacturer's OEM warranty, and since warranty coverages vary between manufacturers, we will not endorse or enforce them outside of the manufacturer's individual accepted practices. What we will do, is commit to being properly authorized dealers of the products we represent, such that our clients can be confident the manufacturer will approve of authorized warranty claims.
MILITARY GRADE,
CIVILIAN GEARED.
Iridium Solutions and The Iridium Group have pulled in subject matter experts to provide Training Content, Emergency Preparedness and Tactical Equipment to civilians, first responders and law enforcement professionals within Canada and abroad. Our scope of technical competencies covers a broad array of skills and TTPs (Tactics, Techniques & Procedures) to assist you in becoming the Hero of your story, when times are dire and the chips are down. Count on us to plus up your gear and abilities. We've got your six.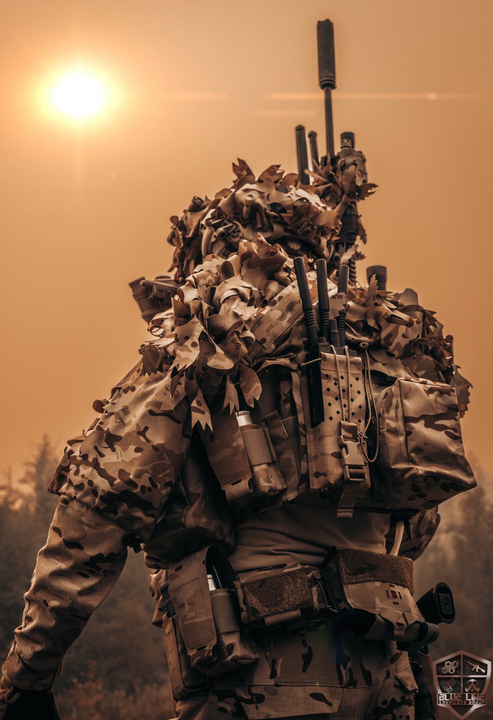 TRUSTED BY

PROFESSIONALS

ALL OVER THE GLOBE
At Iridium Solutions and The Iridium Group, we understand the challenges faced by Military Forces, HAZMAT (Hazardous Materials) crews, Emergency Response Teams, Law Enforcement, and Civilians preparing for the most difficult and sometimes extreme circumstances. We have established firm relationships with global agencies to procure knowledge and equipment that helps provide solutions to complex technical problems. We trust our own lives to the training and products we provide – and we feel confident in providing them to you.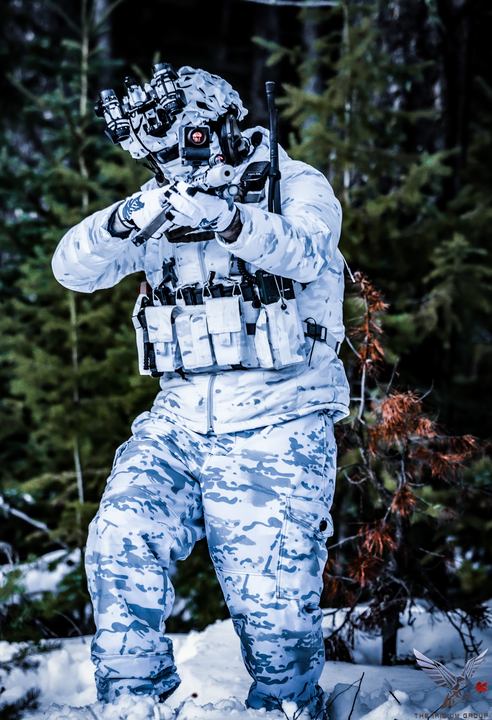 OUR 

MISSION
Our story doesn't matter. This isn't about us. It's about YOU.
Your Story matters.
You see in us something that you want to be able to add to your story. Something to make a part of your ability to navigate times of crisis and stress. 
Our mission is to assist you in adding that to your skillset, so that it can become a part of Your Story.
At the Iridium Group, we are committed to making the world a better place for each of you – our clients, by providing knowledge, skills and equipment that you can use and incorporate to become the hero in the story of your life.

WHY CHOOSE

THE IRIDIUM GROUP

AS YOUR PARTNER IN PREPAREDNESS?

COMFORT & FLEXIBILITY
Some things are meant to be comfortable - some are meant to be COMFORTING.
QUALITY MANUFACTURING
Products that Perform in Harsh Conditions.
TRUSTED BY PROFESSIONALS
In use by Professionals around the Globe.
FIELD PERFORMANCE
Hard Use Gear, Tested and Vetted in the field.