Limited availability: Custom LOADED packs from a recent order. 3 only, fully loaded for TECC use in extended scenarios. See description at bottom, and specific photos for pack contents.
Medium medic backpack with intelligent and clear interior divider system. The TT Medic Assault Pack M MK II is the original size of the tried and tested medic backpack from Tasmanian Tiger. The light, padded shoulder straps can be removed and stowed in a pocket with hook-and-loop panels on the back. The backpack can also be converted for plate carriers and vests using the straps supplied with it. Stowable carrying handles help to quickly transport it in emergencies. 15L capacity.

Removable shoulder carrying system that can be stored in the back if needed

Large handle for carrying when open

Internal variable fixation points to store medical equipment

Scissors bag

Clear inside pockets identified by coloured hook-and-loop fastening

Weight of empty backpack = 0.96 kg // Weight of backpack including all accessories = 1.60 kg

Integrated visual markers

Fixing possibility on the bottom, possibly for a rescue blanket

Inner detachable plate with elastic loops

Laser-cut MOLLE system

Comes with adapter straps for direct attachment to protective vests

Length adjustable stowable shoulder straps make carrying body armour possible
| | |
| --- | --- |
| SKU | TT-7618 |
| Dimensions | 48 × 28 × 8.5 cm |
| Weight | 1.6 kg |
| Color | Black |
| Carrying System | DETACHABLE SHOULDER STRAP |
| Volume L | 40L + 6 + 2 x 1.25L |
| Fabric | Cordura 700D |
Loaded Backpack Contents:
1x TT Medic Assault Pack MKII
2x North American Rescue CAT-7 Tourniquet (Orange)
2x Tacmed Solutions 4" Olaes Pressure Bandage (Flat Pack)
2x Responder 4.5"x4yd Kerlix Fluff Gauze
1x Responder Compressed Gauze
1x Responder 4" Ace Bandage
1x Responder 2" Cohesive Bandage
1x Iridium Solutions Multi-Gauze Wound Care Module
1x Quikclot LE Hemostatic Wound Packing Gauze
1x Responder Esmark HD Pressure Bandage
1x Sharpie Black Permanent Marker
2x 28FR Nasopharyngeal Airway (Flanged, with lube)
2x Halo Vent Chest Seal 2-Pack (4 Chest Seals total)
1x North American Rescue Biological Hazard Personal Protection Kit
1x Responder Headlamp
1x Premium EMT / Combat Shears
1x 18" SAM Splint
2x 15ml Sterile Saline Ampoules
2x Polycarbonate Eye Shields
1x Disposable Adult Stethoscope
1x 4% CHG Preoperative Scrub Brush
1x Iridium Solutions Wound Closure & Suture Module
1x SOL Emergency Thermal Blanket
1x Lifeheat Reflector Blanket
2x 14hr Heat Pack XL
2x Chemlight 8hr (Orange/Blue)
Warranty
Warranty periods and warranty services are intended as a guide only and variations may occur by manufacturers. The warranty period commences upon the date of purchase by the original purchaser with the original proof of purchase and continues for the following specified period of time after that date. Warranty covers manufacturing defects only. Please note that this does not include wear and tear, and consumables items such as chargers, batteries and bulbs. Warranty and repair times vary by manufacturer and may not be available immediately. 
We will do everyhting in our power to facilitate handling of the manufacturer's OEM warranty, and since warranty coverages vary between manufacturers, we will not endorse or enforce them outside of the manufacturer's individual accepted practices. What we will do, is commit to being properly authorized dealers of the products we represent, such that our clients can be confident the manufacturer will approve of authorized warranty claims.
MILITARY GRADE,
CIVILIAN GEARED.
Iridium Solutions and The Iridium Group have pulled in subject matter experts to provide Training Content, Emergency Preparedness and Tactical Equipment to civilians, first responders and law enforcement professionals within Canada and abroad. Our scope of technical competencies covers a broad array of skills and TTPs (Tactics, Techniques & Procedures) to assist you in becoming the Hero of your story, when times are dire and the chips are down. Count on us to plus up your gear and abilities. We've got your six.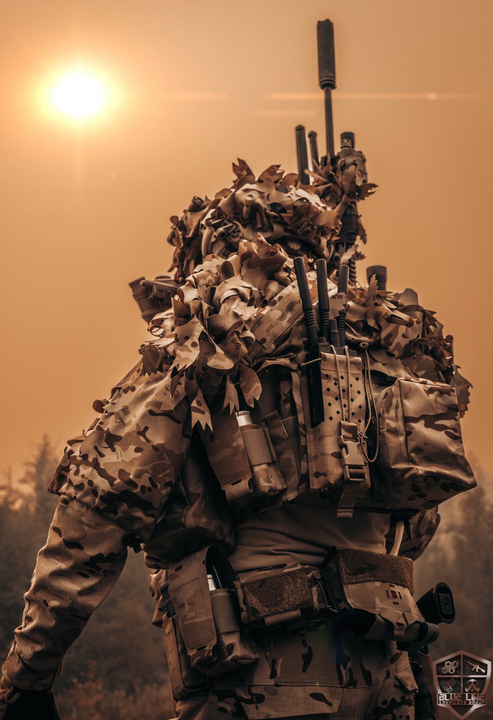 TRUSTED BY

PROFESSIONALS

ALL OVER THE GLOBE
At Iridium Solutions and The Iridium Group, we understand the challenges faced by Military Forces, HAZMAT (Hazardous Materials) crews, Emergency Response Teams, Law Enforcement, and Civilians preparing for the most difficult and sometimes extreme circumstances. We have established firm relationships with global agencies to procure knowledge and equipment that helps provide solutions to complex technical problems. We trust our own lives to the training and products we provide – and we feel confident in providing them to you.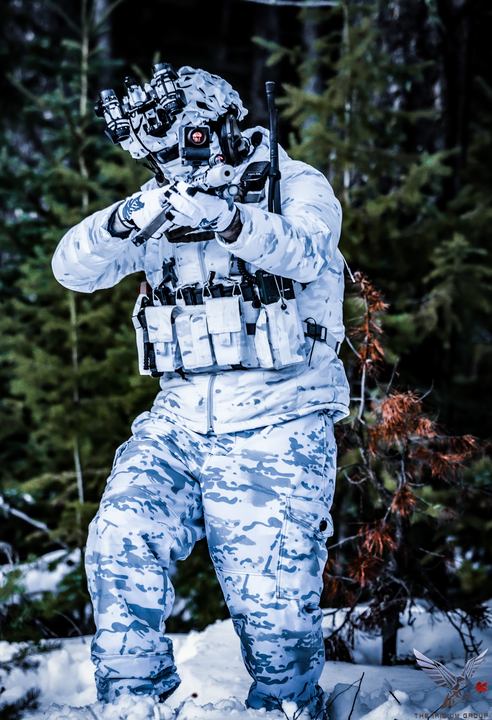 OUR 

MISSION
Our story doesn't matter. This isn't about us. It's about YOU.
Your Story matters.
You see in us something that you want to be able to add to your story. Something to make a part of your ability to navigate times of crisis and stress. 
Our mission is to assist you in adding that to your skillset, so that it can become a part of Your Story.
At the Iridium Group, we are committed to making the world a better place for each of you – our clients, by providing knowledge, skills and equipment that you can use and incorporate to become the hero in the story of your life.

WHY CHOOSE

THE IRIDIUM GROUP

AS YOUR PARTNER IN PREPAREDNESS?

COMFORT & FLEXIBILITY
Some things are meant to be comfortable - some are meant to be COMFORTING.
QUALITY MANUFACTURING
Products that Perform in Harsh Conditions.
TRUSTED BY PROFESSIONALS
In use by Professionals around the Globe.
FIELD PERFORMANCE
Hard Use Gear, Tested and Vetted in the field.