Part of the Tube Series, the TH35 is the bigger brother of the TL35. Designed to be a "one can do all" solution, the TH35 is equipped with a 464x464/12µm sensor, 35mm objective lens and 1.39" OLED display, allowing the user to detect targets up to 1,816 meters while utilizing the sight's 3.00 to 9.00 times magnification.
The TH35 is best suited for those seeking a full feature picatinny-mounted sight in a traditional 30mm scope form factor but require increased performance over the TL35 and/or prefer a circular display.
The infiRay TH35 V2 thermal scope features an industry-first 1.39" round high-definition AMOLED screen, 464x464 12um core, and a smooth 50Hz frame rate for lag-free use.
The round screen provides substantially more situational awareness over traditional rectangular displays and provides the user with familiar scope ergonomics and viewing experience.
V2 adds a built-in microphone function and ability to accept an optional Laser Rangefinding Module.  The screen has also been upgraded to a 2560x2560 AMOLED display.
READ CAREFULLY: All Infiray products are special order, with a lead time of 2-4 weeks unless clarified in advance.
Upon ordering this product, a down payment of $500 CAD is required to generate the order. The balance can then be paid via ACH, Wire Transfer or E-Transfer prior to the build process commencing.
We will email you once the order is in to arrange everything and keep you up to date as your device is in transit and shipped to you.
These units are made in China and are non-ITAR, however USA customers should use iRay USA and contact info@irayusa.com to avoid international customs and duties.
The TH-35V2 comes with an 18650 battery pack, and uses supplementary 18500 batteries (any type), which are NOT included in the box.

High Image Quality
The Tube Series is designed for faultless operation in extreme weather and temperature conditions. Whether or not the environment is freezing cold or blistering hot, the image retains its contrast and vivid colors without loss of frame rate.
Built-in Video Recorder and WIFI Connection
32 GB internal storage provides hours of video recording capability, or thousands of images of photo storage. WiFi mode allows for up to 4 connections simultaneously.
Reliable Full Aluminum Housing
The Tube series housing is made of aluminum and is designed to improve reliability. Designed for rugged reliability, Tube riflescopes boast full, reinforced yet lightweight metal construction. Precision-fabrication of housing elements ensures flawless field performance.
Extended Run Time and  Flexible Battery Choice
Built-in batteries work for 8 hours, and with an additional 18500 battery for back up, working time of TH35 will be 11.5 hours
Warranty
Warranty periods and warranty services are intended as a guide only and variations may occur by manufacturers. The warranty period commences upon the date of purchase by the original purchaser with the original proof of purchase and continues for the following specified period of time after that date. Warranty covers manufacturing defects only. Please note that this does not include wear and tear, and consumables items such as chargers, batteries and bulbs. Warranty and repair times vary by manufacturer and may not be available immediately. 
We will do everyhting in our power to facilitate handling of the manufacturer's OEM warranty, and since warranty coverages vary between manufacturers, we will not endorse or enforce them outside of the manufacturer's individual accepted practices. What we will do, is commit to being properly authorized dealers of the products we represent, such that our clients can be confident the manufacturer will approve of authorized warranty claims.
MILITARY GRADE,
CIVILIAN GEARED.
Iridium Solutions and The Iridium Group have pulled in subject matter experts to provide Training Content, Emergency Preparedness and Tactical Equipment to civilians, first responders and law enforcement professionals within Canada and abroad. Our scope of technical competencies covers a broad array of skills and TTPs (Tactics, Techniques & Procedures) to assist you in becoming the Hero of your story, when times are dire and the chips are down. Count on us to plus up your gear and abilities. We've got your six.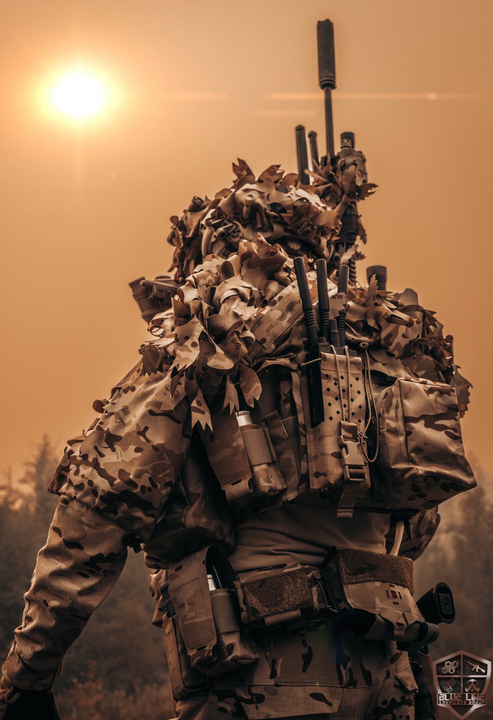 TRUSTED BY

PROFESSIONALS

ALL OVER THE GLOBE
At Iridium Solutions and The Iridium Group, we understand the challenges faced by Military Forces, HAZMAT (Hazardous Materials) crews, Emergency Response Teams, Law Enforcement, and Civilians preparing for the most difficult and sometimes extreme circumstances. We have established firm relationships with global agencies to procure knowledge and equipment that helps provide solutions to complex technical problems. We trust our own lives to the training and products we provide – and we feel confident in providing them to you.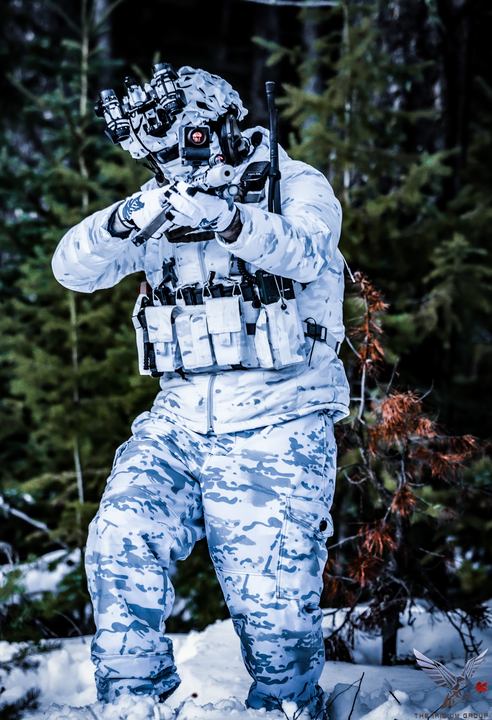 OUR 

MISSION
Our story doesn't matter. This isn't about us. It's about YOU.
Your Story matters.
You see in us something that you want to be able to add to your story. Something to make a part of your ability to navigate times of crisis and stress. 
Our mission is to assist you in adding that to your skillset, so that it can become a part of Your Story.
At the Iridium Group, we are committed to making the world a better place for each of you – our clients, by providing knowledge, skills and equipment that you can use and incorporate to become the hero in the story of your life.

WHY CHOOSE

THE IRIDIUM GROUP

AS YOUR PARTNER IN PREPAREDNESS?

COMFORT & FLEXIBILITY
Some things are meant to be comfortable - some are meant to be COMFORTING.
QUALITY MANUFACTURING
Products that Perform in Harsh Conditions.
TRUSTED BY PROFESSIONALS
In use by Professionals around the Globe.
FIELD PERFORMANCE
Hard Use Gear, Tested and Vetted in the field.