*Select this EMP Shield model for protecting vehicles, aircraft and other 12V systems*
 Special Order - Order from us if you don't want to pay for customs clearance and duties. If you prefer to order direct from EMP Shield, use code 'IRIDIUM' on www.empshield.com for $USD50 off your order.
How Does EMP Shield Work?
EMP Shield will protect all the electronics and equipment connected to your electrical system.
This is accomplished by shunting (shorting) the over voltage coming in from the grid and the induced voltage that is collected within your home. The same principle applies to Voltage surges coming into your vehicle's electrical system.
Whether the source of electrons are from within your vehicle or coming into your electrical system from external sources, the Shield will see the surge and protect your electrical system. Our technology reacts in less than 1 billionth of a second. Since the shunting is completed incredibly fast, the over voltage is drained away from the equipment before the voltage can rise high enough to damage any equipment. We call this new technology SightSpeed™.
Industry Leading 10 Year Warranty
If it fails at anytime during the 10 year Limited Lifetime warranty, EMP Shield will replace it for $50. No questions asked!
Backed by $25,000 of Insurance
If the device doesn't protect your electronics, EMP Shield will cover the damage. It's that simple.
Surpasses All Military EMP Testing Standards
MIL-STD-188-125-1
MIL-STD-464C
MIL-STD-461-G
RS-105 (90,000 Volts)
Tested at Intertek
Our devices have been tested at Intertek to UL 1449 standards.
Yellow Card: 5017129
Listed by the Department of Homeland Security
EMP Shield Has Set New Standards in EMP Protection and is Listed by Homeland Security in their EMP Resilience Report.
One of the Worlds Fastest
Our Technology Pulls Excess Electricity from Your Homes Electrical System in 500 Trillionths of a Second.
Incredibly Powerful
The EMP Shield is Capable of Withstanding up to 228,000 AMPS per phase.
IP 66 Rated
For Use in Extreme Hot & Cold Climate Conditions. Extreme weather proven at Edison Testing Laboratories.
Easily Installs in 10 Minutes or Less
We have designed the EMP Shield to install easily for any application. All devices have an easy to follow installation guide.
Why Do I Need EMP Shield?
The U.S. Government has released an EMP Executive order & Homeland Security is urging people to get prepared quickly!
Although the grid may be down, your electrical equipment and home will still be functional if you have EMP Shield. 
EMP Shield will ensure your vehicle operates after an EMP helping you get home, save family members, or even get supplies while others cannot.
Your home will be 100% protected from lightning saving you thousands of dollars and months of time if you are hit with lightning.
If you have a solar system or generator, you will have power and functional equipment while others do not!
How Has This Been Tested?
Isn't a nuclear explosion required to create an EMP?
The threat of an EMP is the large amount of electricity that is induced into conductors that generate heat and can be destroyed.  There are only a few testing facilities in the world capable of producing the same amount of electricity that an EMP produces.
EMP Shield has been rigorously tested at the Keystone compliance facility which is a federally approved testing facility that is used to conduct many of today's most advanced and rigorous technological tests. Our testing and evaluations conducted at the facility were documented in depth to show the true ability and durability of the EMP Shield.
| | |
| --- | --- |
| EMP Shield Product Specifications | SP/120/240/RL |
| Phase: | Single Phase |
| Nominal System Voltage: | 12V DC |
| Maximum Surge Per Phase: | 69kA (8-20 microseconds) |
| Maximum Surge Per Line: | 69kA (8-20 microseconds) |
| Short Circuit Current Rating: | 10kA |
| Nominal Discharge Current: | 69kA (8-20 microseconds) |
| Number of Poles: | N/A |
| Enclosure Material | Plastic |
| NEMA Rating: | NEMA 4 |
| Application: | Outdoor Applications; Indoor Applications |
| Color: | Gray |
| Features: | LED Status Indication; AC Power Protection |
| For Maximum Wire Size: | 12 AWG |
| For Use With: | Individual DC Equipment Power Box; Solar collection systems, and other DC power supplies |
| Frequency: | N/A |
| IP Rating Met: | IP66 |
| Maximum Continuing Operating Voltage: | 12V DC |
| Maximum Surge Current Per Mode: | 69kA (8-20 microseconds) |
| Modes of Protection: | Pos - Neg; Pos - Gnd; Neg - Gnd |
| Mounting Style: | Individual DC Equipment Power Box; Solar collection systems, and other DC power supplies |
| Number of Wires: | 3 |
| Overall Height: | 2-1/2" |
| Overall Length: | 6-3/16" |
| Overall Width: | 2-3/4" |
| Specification Met: | UL 1449; CE; IP66; MIL-STD-188-125-1; MIL-STD-461G; MIL-STD-464C; and RS105 |
| Voltage Protection Rating: | Pos - Neg 18V; Pos - Gnd 18V; Neg - GND 18V |
| Response Time: | < 1 nanoseconds |
Warranty
Warranty periods and warranty services are intended as a guide only and variations may occur by manufacturers. The warranty period commences upon the date of purchase by the original purchaser with the original proof of purchase and continues for the following specified period of time after that date. Warranty covers manufacturing defects only. Please note that this does not include wear and tear, and consumables items such as chargers, batteries and bulbs. Warranty and repair times vary by manufacturer and may not be available immediately. 
We will do everyhting in our power to facilitate handling of the manufacturer's OEM warranty, and since warranty coverages vary between manufacturers, we will not endorse or enforce them outside of the manufacturer's individual accepted practices. What we will do, is commit to being properly authorized dealers of the products we represent, such that our clients can be confident the manufacturer will approve of authorized warranty claims.
MILITARY GRADE,
CIVILIAN GEARED.
Iridium Solutions and The Iridium Group have pulled in subject matter experts to provide Training Content, Emergency Preparedness and Tactical Equipment to civilians, first responders and law enforcement professionals within Canada and abroad. Our scope of technical competencies covers a broad array of skills and TTPs (Tactics, Techniques & Procedures) to assist you in becoming the Hero of your story, when times are dire and the chips are down. Count on us to plus up your gear and abilities. We've got your six.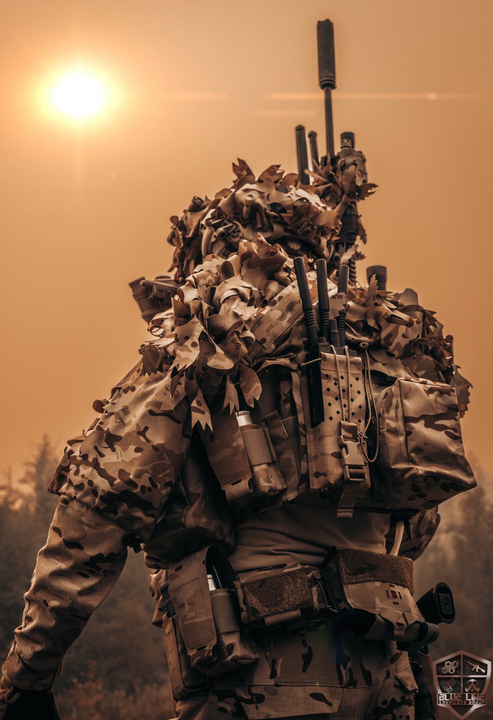 TRUSTED BY

PROFESSIONALS

ALL OVER THE GLOBE
At Iridium Solutions and The Iridium Group, we understand the challenges faced by Military Forces, HAZMAT (Hazardous Materials) crews, Emergency Response Teams, Law Enforcement, and Civilians preparing for the most difficult and sometimes extreme circumstances. We have established firm relationships with global agencies to procure knowledge and equipment that helps provide solutions to complex technical problems. We trust our own lives to the training and products we provide – and we feel confident in providing them to you.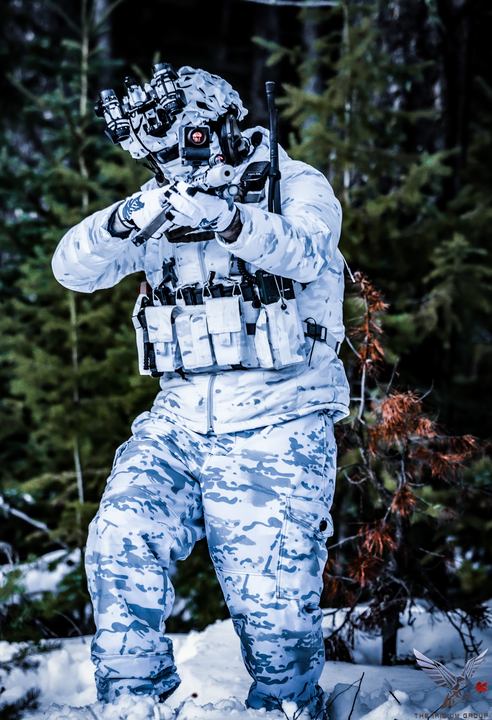 OUR 

MISSION
Our story doesn't matter. This isn't about us. It's about YOU.
Your Story matters.
You see in us something that you want to be able to add to your story. Something to make a part of your ability to navigate times of crisis and stress. 
Our mission is to assist you in adding that to your skillset, so that it can become a part of Your Story.
At the Iridium Group, we are committed to making the world a better place for each of you – our clients, by providing knowledge, skills and equipment that you can use and incorporate to become the hero in the story of your life.

WHY CHOOSE

THE IRIDIUM GROUP

AS YOUR PARTNER IN PREPAREDNESS?

COMFORT & FLEXIBILITY
Some things are meant to be comfortable - some are meant to be COMFORTING.
QUALITY MANUFACTURING
Products that Perform in Harsh Conditions.
TRUSTED BY PROFESSIONALS
In use by Professionals around the Globe.
FIELD PERFORMANCE
Hard Use Gear, Tested and Vetted in the field.