Protect your vehicle with the T.R.A.P.™-B.
This device installs easily onto your vehicle's battery and protects it from transients like load changes, lightning strikes, conducted transients, and even an EMP should it come to that.
This device is hand assembled in the US and constructed from the highest quality materials.
The T.R.A.P.™-B is a device for your car that contains a 5,000-watt transient voltage suppression device in a form factor that can be easily connected across a vehicle's battery terminals. Putting this on your battery will help protect your vehicle from load changes (such as your A/C kicking on and off), conducted transients from a charging port, radiated energy from a nearby lightning strike or an overhead electromagnetic pulse (EMP).
The T.R.A.P.-B comes in a weatherproof package with ring terminals for easy install and attachment. The weatherproof module is IP68 rated with integrated rubber o-rings, automotive-grade wire, copper terminals, and marine-grade heatshrink. It contains the same AEC Q101 qualified transient suppression device as the T.R.A.P.™ but in a more convenient form factor for use across the battery.
How can the T.R.A.P.™ be effective against an EMP when it's so small?
The danger to vehicles from an EMP is the high voltage that is introduced on the cables from E1 and E2. Those transient voltages are extremely brief in time (from nanoseconds to microseconds) and can therefore be suppressed using small devices. This is distinctly different than the case with homes, which would also experience a powerful E1 current surge from the power grid.
Is it ok to use multiple T.R.A.P.s in one vehicle?
Yes, putting energy "traps" at multiple points in your vehicle does a better job shunting away the unwanted energy. Maximum protection is achieved by using a T.R.A.P.™ in every auxiliary power outlet, as well as using the T.R.A.P.™-B across the vehicle's battery.
Does a T.R.A.P.™ protect a vehicle even when the vehicle is powered off?
The T.R.A.P.™ provides transient protection even with the ignition switch turned off because interconnected cable assemblies can still receive damaging energy. The T.R.A.P.™ continues to act as a high-frequency energy sink even when the vehicle is unpowered.
Will a T.R.A.P.™ or T.R.A.P.™-B drain my battery?
T.R.A.P.™ products draw essentially zero current except when there is a significant overvoltage, so they won't drain your battery.
Warranty
Warranty periods and warranty services are intended as a guide only and variations may occur by manufacturers. The warranty period commences upon the date of purchase by the original purchaser with the original proof of purchase and continues for the following specified period of time after that date. Warranty covers manufacturing defects only. Please note that this does not include wear and tear, and consumables items such as chargers, batteries and bulbs. Warranty and repair times vary by manufacturer and may not be available immediately. 
We will do everyhting in our power to facilitate handling of the manufacturer's OEM warranty, and since warranty coverages vary between manufacturers, we will not endorse or enforce them outside of the manufacturer's individual accepted practices. What we will do, is commit to being properly authorized dealers of the products we represent, such that our clients can be confident the manufacturer will approve of authorized warranty claims.
MILITARY GRADE,
CIVILIAN GEARED.
Iridium Solutions and The Iridium Group have pulled in subject matter experts to provide Training Content, Emergency Preparedness and Tactical Equipment to civilians, first responders and law enforcement professionals within Canada and abroad. Our scope of technical competencies covers a broad array of skills and TTPs (Tactics, Techniques & Procedures) to assist you in becoming the Hero of your story, when times are dire and the chips are down. Count on us to plus up your gear and abilities. We've got your six.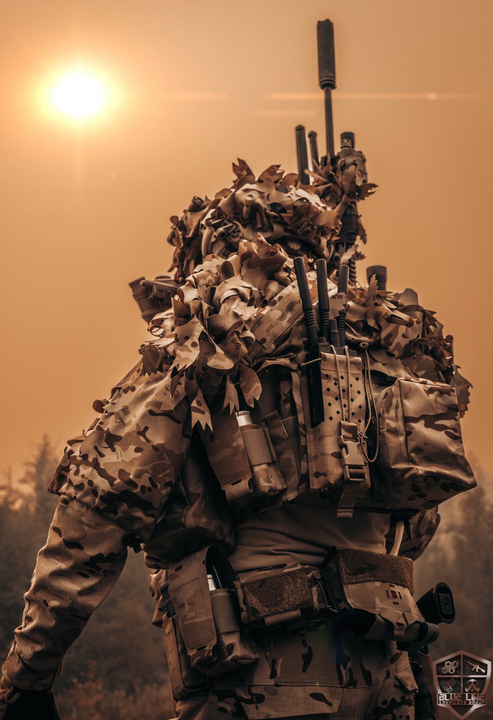 TRUSTED BY

PROFESSIONALS

ALL OVER THE GLOBE
At Iridium Solutions and The Iridium Group, we understand the challenges faced by Military Forces, HAZMAT (Hazardous Materials) crews, Emergency Response Teams, Law Enforcement, and Civilians preparing for the most difficult and sometimes extreme circumstances. We have established firm relationships with global agencies to procure knowledge and equipment that helps provide solutions to complex technical problems. We trust our own lives to the training and products we provide – and we feel confident in providing them to you.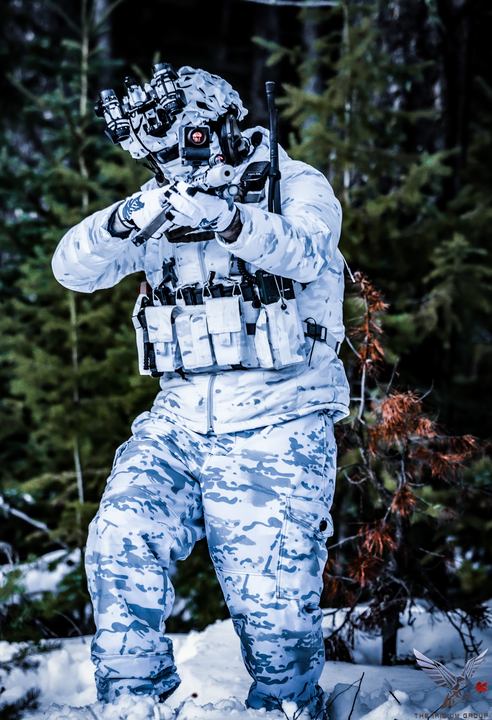 OUR 

MISSION
Our story doesn't matter. This isn't about us. It's about YOU.
Your Story matters.
You see in us something that you want to be able to add to your story. Something to make a part of your ability to navigate times of crisis and stress. 
Our mission is to assist you in adding that to your skillset, so that it can become a part of Your Story.
At the Iridium Group, we are committed to making the world a better place for each of you – our clients, by providing knowledge, skills and equipment that you can use and incorporate to become the hero in the story of your life.

WHY CHOOSE

THE IRIDIUM GROUP

AS YOUR PARTNER IN PREPAREDNESS?

COMFORT & FLEXIBILITY
Some things are meant to be comfortable - some are meant to be COMFORTING.
QUALITY MANUFACTURING
Products that Perform in Harsh Conditions.
TRUSTED BY PROFESSIONALS
In use by Professionals around the Globe.
FIELD PERFORMANCE
Hard Use Gear, Tested and Vetted in the field.