The CM-7M military gas mask is the ultimate chemical, biological, radiological, and nuclear (CBRN) defense system when used in conjunction with suitable filters or a breathing apparatus.
The military-grade technology used for this full-face respirator provides comprehensive protection against the full spectrum of CBRN agents and toxic industrial chemicals in the form of gases, vapors, and aerosols.
NEW: Check out our Blog Post in Considerations for Full Face Gas Masks for more information.
Key Benefits of the CM-7M Military-grade Gas Mask:
Outstanding resistance against all kinds of CBRN agents, industrial toxic gases, riot control gases, etc.

Compatible with the Scott 804442-01 spectacle kit (sold separately)

High user comfort for superior all-day protection

Easy donning and doffing

Low breathing resistance

Fits up to 2 NATO-standard 40 mm gas mask filters (widely available with a variety of protection levels)

Compatible with optical devices (night-vision goggles, etc.)

Allows for safe and easy drinking during use in a contaminated area

Comes with a pre-installed hydration system and canteen

Compatible with CamelBak water bladders with a Type M adapter (not included)

Sweat drainage through the exhalation chamber

Compatible with helmets and breathing apparatuses

High-quality speech diaphragm enables easy communication with or without communication devices.
Materials
| | |
| --- | --- |
| bromobutyl rubber, non-irritating | natural rubber, non-irritating |
| silicate glass | polyoximethylen, polyamide |
| PET | five-point, rubber-textile |
Technical specifications
| | |
| --- | --- |
| 500g | black |
| 3 | 71.5% |
| 34% | Rd 40x1/7" |
| > 48 hours | |
| max. 20 Pa | max. 50 Pa |
| max. 60 Pa | 95% |
| 230 ml/min | - 30°C up to +70°C |
The CM-7M hazmat mask meets the EN 136 (Class III) and EN 148-1 standards and is available in three sizes, providing a perfect fit for practically any user. A NATO-standard filter canister can be mounted on either (or both) side of the military mask to make it easier to aim a gun whether right- or left-handed.
The material of the facepiece (bromobutyl rubber) on this NATO gas mask provides extraordinary protection against all known chemical warfare agents, along with biological, nuclear, radiological, and industrial chemical agents.
This tactical gas mask is designed to withstand long-term use in any weather conditions. The inner mask features comfortable hypoallergenic construction that reduces the content of carbon dioxide in the mask and regulates the flow of inhaled air to prevent fogging for more comfortable all-day use.
The inhalation chambers on this army gas mask are fitted with the Rd 40 x 1/7" thread in accordance with the EN 148-1 (NATO) standard. This ensures compatibility with the widest range of filters readily available on the market today.
These military-grade gas masks are manufactured under the permanent supervision of a representative of the Czech Ministry of Defense and are trusted by military and police users in a wide variety of countries.
The lenses of the CM-7M warfare mask are specifically crafted to ensure compatibility with all kinds of optical devices while providing a sufficient field of vision. The dual lens configuration provides superior depth perception when compared to a single panoramic faceplate, making it ideal for use with rifle iron sights or in combat.
The CM-7M nuclear gas mask is equipped with a drinking system that enables safe drinking in contaminated areas.  The drinking system is also compatible with CamelBak hydration systems.
CM-7M Military Gas Mask Service Life
The storage and service life of the CM-7M full-face respirator / tactical gas mask is 20 years from the date of production, provided that the recommended storage conditions are observed.
Size 2 (medium) fits 95% of the population, so if you're an average size person, we would suggest size 2. For smaller than average people who weigh 130lb or less, with thin faces, we would suggest size 1 (small). For users over 250 lbs and wide faces, go with large.
You will know the size is right if you do a negative pressure test (blocking the inhalation valve and taking a deep breath), and the mask seals tightly to your face. 
Warranty
Warranty periods and warranty services are intended as a guide only and variations may occur by manufacturers. The warranty period commences upon the date of purchase by the original purchaser with the original proof of purchase and continues for the following specified period of time after that date. Warranty covers manufacturing defects only. Please note that this does not include wear and tear, and consumables items such as chargers, batteries and bulbs. Warranty and repair times vary by manufacturer and may not be available immediately. 
We will do everyhting in our power to facilitate handling of the manufacturer's OEM warranty, and since warranty coverages vary between manufacturers, we will not endorse or enforce them outside of the manufacturer's individual accepted practices. What we will do, is commit to being properly authorized dealers of the products we represent, such that our clients can be confident the manufacturer will approve of authorized warranty claims.
MILITARY GRADE,
CIVILIAN GEARED.
Iridium Solutions and The Iridium Group have pulled in subject matter experts to provide Training Content, Emergency Preparedness and Tactical Equipment to civilians, first responders and law enforcement professionals within Canada and abroad. Our scope of technical competencies covers a broad array of skills and TTPs (Tactics, Techniques & Procedures) to assist you in becoming the Hero of your story, when times are dire and the chips are down. Count on us to plus up your gear and abilities. We've got your six.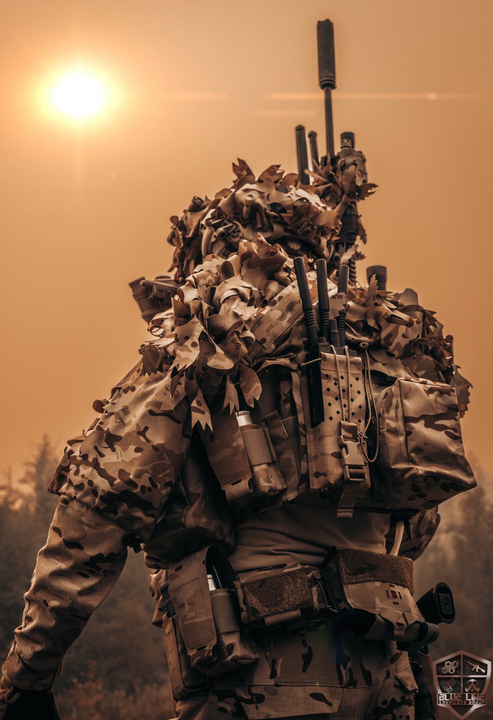 TRUSTED BY

PROFESSIONALS

ALL OVER THE GLOBE
At Iridium Solutions and The Iridium Group, we understand the challenges faced by Military Forces, HAZMAT (Hazardous Materials) crews, Emergency Response Teams, Law Enforcement, and Civilians preparing for the most difficult and sometimes extreme circumstances. We have established firm relationships with global agencies to procure knowledge and equipment that helps provide solutions to complex technical problems. We trust our own lives to the training and products we provide – and we feel confident in providing them to you.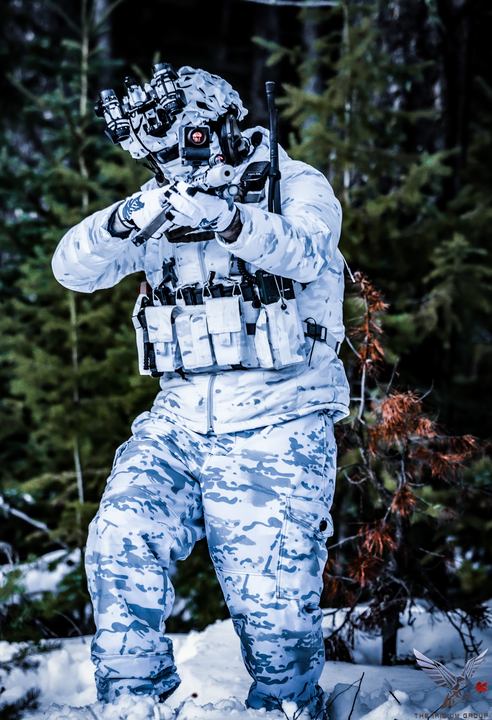 OUR 

MISSION
Our story doesn't matter. This isn't about us. It's about YOU.
Your Story matters.
You see in us something that you want to be able to add to your story. Something to make a part of your ability to navigate times of crisis and stress. 
Our mission is to assist you in adding that to your skillset, so that it can become a part of Your Story.
At the Iridium Group, we are committed to making the world a better place for each of you – our clients, by providing knowledge, skills and equipment that you can use and incorporate to become the hero in the story of your life.

WHY CHOOSE

THE IRIDIUM GROUP

AS YOUR PARTNER IN PREPAREDNESS?

COMFORT & FLEXIBILITY
Some things are meant to be comfortable - some are meant to be COMFORTING.
QUALITY MANUFACTURING
Products that Perform in Harsh Conditions.
TRUSTED BY PROFESSIONALS
In use by Professionals around the Globe.
FIELD PERFORMANCE
Hard Use Gear, Tested and Vetted in the field.