Keep your gas mask in peak condition with the MIRA Safety Gas Mask Replacement Parts Kit. Whether it's a matter of wear and tear or just passing long years in storage, your gas mask has several parts that absolutely must be replaced at specific intervals in order to maximize the protection your respirator offers—and minimize the risk of unexpected exposure. In most cases, wear parts should be replaced at least every five years for masks in storage and more frequently for masks in active use. 
The Essentials Kit
This kit is compatible with the CM-6M (all variants), CM-7M and the TAPR. Please note, for the CM-7M, and TAPR, inner mask valves will not be necessary. 
The Essentials Gas Mask Replacement Parts Kit includes:
(4) Inner Mask Valves – MIRA Safety gas masks come with an oro-nasal cup (also called an inner mask) to prevent fogging and help redirect the flow of CO2. These inner valves are meant to be installed on the oro-nasal cup itself, along with the inhalation ports to prevent the backflow of filtered air back through the filter.
(1) Exhalation Valve – This is one of the most critical components for ensuring your mask seals properly and performs reliably. The exhalation valve expands as you breathe out, then immediately snaps shut to protect you from dangerous environments. Your mask MUST have a functioning Exhalation Valve to work properly. 
(1) Exhalation Valve Cover – This cover protects the exhalation valve. While it sits snugly over the exhalation port and is made of robust materials, it should be replaced if you see any signs of damage or if it is misplaced. 
(1) 40 mm Plug – Most MIRA Safety gas masks have two ports for gas mask filters. By plugging one port, you can use a single filter for a lighter setup that's easier to wear while shouldering a rifle or moving around.
The Deluxe Kit
The Deluxe Kit includes all of the parts included in the essentials kit, along with a replacement head harness. The head harness should be replaced every 10 years, or if you begin to notice that the elastic is stretched out, damaged, etc. 
--
IMPORTANT NOTES: As the head harness is different for the CM-6M and CM-7M, please make sure to select the correct Deluxe Kit for your model. These replacement parts are NOT compatible with smaller gas masks for children.
IMPORTANT SAFETY WARNING: Although installation is straightforward, we recommend having these parts installed by a professional respirator service center to ensure the mask seals properly after service. Professional respirator service centers use a negative pressure fit tester to ensure that there are no leaks after new parts are installed. If you choose to install these values yourself, make sure to conduct a negative pressure test to ensure the mask is properly sealing. 
MIRA Safety and its affiliates are not responsible for incorrect assembly, improper maintenance, or modifications of masks.
Warranty
Warranty periods and warranty services are intended as a guide only and variations may occur by manufacturers. The warranty period commences upon the date of purchase by the original purchaser with the original proof of purchase and continues for the following specified period of time after that date. Warranty covers manufacturing defects only. Please note that this does not include wear and tear, and consumables items such as chargers, batteries and bulbs. Warranty and repair times vary by manufacturer and may not be available immediately. 
We will do everyhting in our power to facilitate handling of the manufacturer's OEM warranty, and since warranty coverages vary between manufacturers, we will not endorse or enforce them outside of the manufacturer's individual accepted practices. What we will do, is commit to being properly authorized dealers of the products we represent, such that our clients can be confident the manufacturer will approve of authorized warranty claims.
MILITARY GRADE,
CIVILIAN GEARED.
Iridium Solutions and The Iridium Group have pulled in subject matter experts to provide Training Content, Emergency Preparedness and Tactical Equipment to civilians, first responders and law enforcement professionals within Canada and abroad. Our scope of technical competencies covers a broad array of skills and TTPs (Tactics, Techniques & Procedures) to assist you in becoming the Hero of your story, when times are dire and the chips are down. Count on us to plus up your gear and abilities. We've got your six.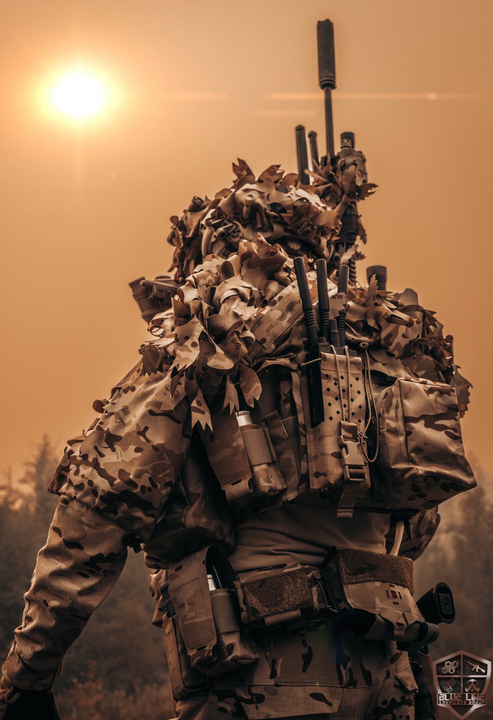 TRUSTED BY

PROFESSIONALS

ALL OVER THE GLOBE
At Iridium Solutions and The Iridium Group, we understand the challenges faced by Military Forces, HAZMAT (Hazardous Materials) crews, Emergency Response Teams, Law Enforcement, and Civilians preparing for the most difficult and sometimes extreme circumstances. We have established firm relationships with global agencies to procure knowledge and equipment that helps provide solutions to complex technical problems. We trust our own lives to the training and products we provide – and we feel confident in providing them to you.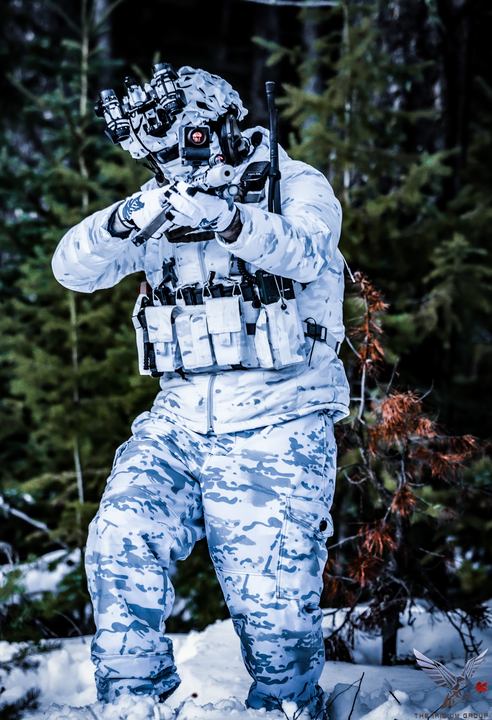 OUR 

MISSION
Our story doesn't matter. This isn't about us. It's about YOU.
Your Story matters.
You see in us something that you want to be able to add to your story. Something to make a part of your ability to navigate times of crisis and stress. 
Our mission is to assist you in adding that to your skillset, so that it can become a part of Your Story.
At the Iridium Group, we are committed to making the world a better place for each of you – our clients, by providing knowledge, skills and equipment that you can use and incorporate to become the hero in the story of your life.

WHY CHOOSE

THE IRIDIUM GROUP

AS YOUR PARTNER IN PREPAREDNESS?

COMFORT & FLEXIBILITY
Some things are meant to be comfortable - some are meant to be COMFORTING.
QUALITY MANUFACTURING
Products that Perform in Harsh Conditions.
TRUSTED BY PROFESSIONALS
In use by Professionals around the Globe.
FIELD PERFORMANCE
Hard Use Gear, Tested and Vetted in the field.