Introducing the LUX-14™, the pinnacle of cutting-edge night vision technology designed specifically for elite military and law enforcement operations. This advanced monocular is purpose-built to meet rigorous MIL-SPEC standards, ensuring unparalleled performance in the most demanding environments.
This unit comes with Autogating and Manual Gain Control, as well as large push button controls for use with gloves, and an external power port. White Phosphor Photnis 4G Intensifier Tubes with 2300+ FOM, Stow Safety Feature and built in 950nm IR Illuminator are also included.
Replacing standard Optics (eyepiece and objective lens) with GSCI-VIVID MIL-SPEC Lightweight Optics for $750.00 is an available option.

Equipped with state-of-the-art digital push button controls, the LUX-14™ allows seamless operation even while wearing tactical gloves. Its compact and lightweight design makes it the smallest and lightest monocular in its class, weighing a mere 250 grams with 18mm gold standard tubes. Despite its diminutive size, the LUX-14™'s nitrogen purged fully aluminum housing guarantees exceptional durability and reliability, withstanding the harshest weather conditions.
Spec Sheet: LUX-14https://cdn.shopify.com/s/files/1/0607/6199/7535/files/LUX-14L_Advanced_Tactical_Night_Vision_Monocular_2023.pdf?v=1700376519https://cdn.shopify.com/s/files/1/0607/6199/7535/files/LUX-14L_Advanced_Tactical_Night_Vision_Monocular_2023.pdf?v=1700376519https://cdn.shopify.com/s/files/1/0607/6199/7535/files/LUX-14L_Advanced_Tactical_Night_Vision_Monocular_2023.pdf?v=1700376519https://cdn.shopify.com/s/files/1/0607/6199/7535/files/LUX-14L_Advanced_Tactical_Night_Vision_Monocular_2023.pdf?v=1700376519
READ CAREFULLY: All GSCI products are made to order, with a lead time of 8-10 weeks unless clarified in advance.
Upon ordering this product, a down payment of $500 CAD is required to generate the order. The balance can then be paid via ACH, Wire Transfer or E-Transfer prior to the build process commencing.
We will email you once the order is in to arrange everything and keep you up to date as your premium optic is being built and shipped.
These units are made in Canada and are non-ITAR, therefore eligible for orders from our clients and partners in the U.S.A. and beyond (Note international purchasers are responsible for customs clearance fees, and all purchasers are responsible for any additional shipping insurance requested.)
The LUX-14™L delivers optimal image quality, providing operators with a clear and bright vision in low light settings. Its proprietary GSCI-VIVID high-performance front and rear optics, the lightest optics available today, ensure an unrivaled viewing experience. This upgraded version of the traditional night vision monocular system incorporates the latest technological breakthroughs, incorporating feedback from expert users and benefiting from GSCI's engineering achievements spanning over three decades.
Ergonomic and Tactile Push-Button Controls
Stow Safety and Flip-Up-Off Features
Exceptional Situational Awareness
GSCI-VIVID Premium Optics Upgrade (LUX-14™L)
Extended Range Observation
Rugged Aluminum Enclosure
Ultra-Lightweight and Compact
Proprietary GSCI-VIDID Premium Optics 

Digital Push Button Controls


Bright Light LED Indicator


Low Battery LED Indicator


* Field Of View (FOV) values are valid if the system is equipped with an 18mm Image Intensifier Tube

** Weight of the unit excludes an IIT due to its weight variations. Typical weight of an IIT is between 70 and 85 grams as per IIT manufacturers' specifications.

Specifications are presented for optical-electronic-mechanic assemblies only and do not include technical characteristics of image intensifier tubes.
Warranty
Warranty periods and warranty services are intended as a guide only and variations may occur by manufacturers. The warranty period commences upon the date of purchase by the original purchaser with the original proof of purchase and continues for the following specified period of time after that date. Warranty covers manufacturing defects only. Please note that this does not include wear and tear, and consumables items such as chargers, batteries and bulbs. Warranty and repair times vary by manufacturer and may not be available immediately. 
We will do everyhting in our power to facilitate handling of the manufacturer's OEM warranty, and since warranty coverages vary between manufacturers, we will not endorse or enforce them outside of the manufacturer's individual accepted practices. What we will do, is commit to being properly authorized dealers of the products we represent, such that our clients can be confident the manufacturer will approve of authorized warranty claims.
MILITARY GRADE,
CIVILIAN GEARED.
Iridium Solutions and The Iridium Group have pulled in subject matter experts to provide Training Content, Emergency Preparedness and Tactical Equipment to civilians, first responders and law enforcement professionals within Canada and abroad. Our scope of technical competencies covers a broad array of skills and TTPs (Tactics, Techniques & Procedures) to assist you in becoming the Hero of your story, when times are dire and the chips are down. Count on us to plus up your gear and abilities. We've got your six.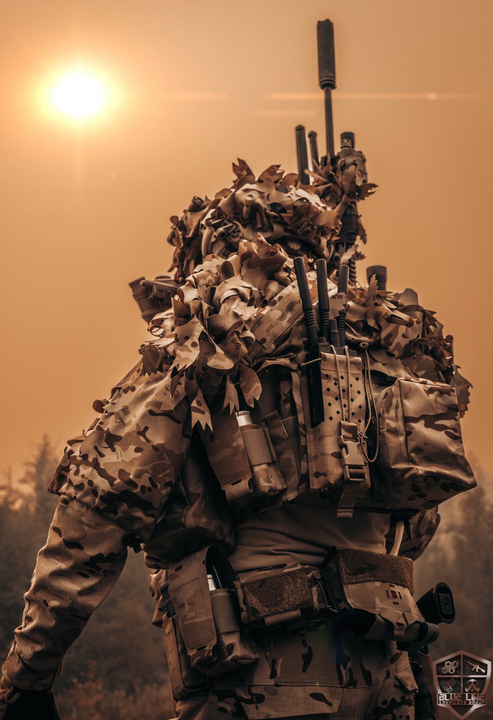 TRUSTED BY

PROFESSIONALS

ALL OVER THE GLOBE
At Iridium Solutions and The Iridium Group, we understand the challenges faced by Military Forces, HAZMAT (Hazardous Materials) crews, Emergency Response Teams, Law Enforcement, and Civilians preparing for the most difficult and sometimes extreme circumstances. We have established firm relationships with global agencies to procure knowledge and equipment that helps provide solutions to complex technical problems. We trust our own lives to the training and products we provide – and we feel confident in providing them to you.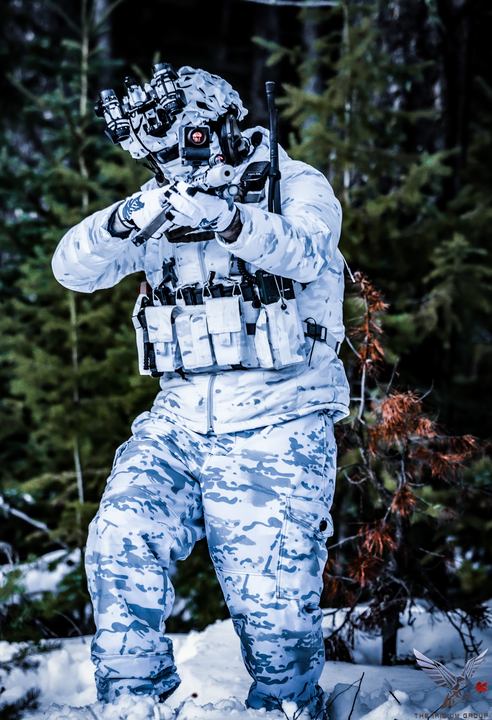 OUR 

MISSION
Our story doesn't matter. This isn't about us. It's about YOU.
Your Story matters.
You see in us something that you want to be able to add to your story. Something to make a part of your ability to navigate times of crisis and stress. 
Our mission is to assist you in adding that to your skillset, so that it can become a part of Your Story.
At the Iridium Group, we are committed to making the world a better place for each of you – our clients, by providing knowledge, skills and equipment that you can use and incorporate to become the hero in the story of your life.

WHY CHOOSE

THE IRIDIUM GROUP

AS YOUR PARTNER IN PREPAREDNESS?

COMFORT & FLEXIBILITY
Some things are meant to be comfortable - some are meant to be COMFORTING.
QUALITY MANUFACTURING
Products that Perform in Harsh Conditions.
TRUSTED BY PROFESSIONALS
In use by Professionals around the Globe.
FIELD PERFORMANCE
Hard Use Gear, Tested and Vetted in the field.