The first of its kind - MTAR™-HUD is a Multi-Task Augmented Reality Heads Up Display with unrivaled functionality.
Millions of Night Vision Devices were manufactured and many are in still service since an Image Intensifier Tube was invented. Now with the help of the MTAR™-HUD most of these devices can be upgraded to enable features they were missing.
READ CAREFULLY: All GSCI products are made to order, with a lead time of 8-10 weeks unless clarified in advance.
Upon ordering this product, a down payment of $500 CAD is required to generate the order. The balance can then be paid via ACH, Wire Transfer or E-Transfer prior to the build process commencing.
We will email you once the order is in to arrange everything and keep you up to date as your premium optic is being built and shipped.
These units are made in Canada and are non-ITAR, therefore eligible for orders from our clients and partners in the U.S.A. and beyond (Note international purchasers are responsible for customs clearance fees, and all purchasers are responsible for any additional shipping insurance requested.)
 SPEC SHEET: MTAR-HUD

Just for a small cost MTAR™-HUD supercharges your night vision device by displaying an array of vital readings for maximum situational awareness. Each of these data elements can be displayed or hidden through the device's menu to show an operator only the information he needs at a particular instance. Such user customization reduces the operator's distractions and helps focus on mission objectives.
Stand-alone functionality is just one of the many advantages of the system, however, the real advantage behind the design is to transform a conventional night vision device into a full-scale tactical surveillance, even weapon mountable station. The GPS module allows the operator to identify and display their location, and the unit significantly enhances situational awareness referring to pitch-roll-yaw readings. Recordings can be re-produced and analyzed from the built-in digital video recorder. All of the data is displayed on-screen of a night vision device in an informative, and non-distractive way.
The MTAR™-HUD is the strategic choice when it comes to upgrading the existing fleet of night vision devices of virtually all makes and models, especially the widely popular PVS-14.
TECHNICAL DATA

Video Streaming Options

Video-In/Video-Out

Fast Frame Rate

50fps, no lags or delays.

MULTIPHOSPHOR

White Phosphor/ Green Phosphor, IIT-independent

Colour Modes          

Auto, Full Colour, Grayscale, WP/GP

Compass

Yes: Magnetic and Gyro-Compass

GPS

Yes: Degrees-Minutes-Seconds, Speed Reading

Stow Safety Feature

Yes

Stadiametric Rangefinder

Yes

Auto Power Off

Yes, Programmable

Internal Display

0.6-Inch Diagonal, AMOLED, Colour 800x600

Brightness Control

Manual

Sensitivity

Automatic/Manual

Memory

32GB MicroSD removable card.

Power Source

1pc CR123,  battery not included

External Power Port

4VDC .. 15VDC

Battery Life

Up to 2.5 Hours with CR123 Battery

Dimensions

70x50x58mm

Mass

<135 grams

Operating Temperature

-35°C .. +60°C

Storage Temperature

-40°C .. +70°C

Mechanical and Optical Fitting

Standard AN/PVS-14 compatible

Immersion

IP67, purging ready

Environmental

MIL-STD-810G
Warranty
Warranty periods and warranty services are intended as a guide only and variations may occur by manufacturers. The warranty period commences upon the date of purchase by the original purchaser with the original proof of purchase and continues for the following specified period of time after that date. Warranty covers manufacturing defects only. Please note that this does not include wear and tear, and consumables items such as chargers, batteries and bulbs. Warranty and repair times vary by manufacturer and may not be available immediately. 
We will do everyhting in our power to facilitate handling of the manufacturer's OEM warranty, and since warranty coverages vary between manufacturers, we will not endorse or enforce them outside of the manufacturer's individual accepted practices. What we will do, is commit to being properly authorized dealers of the products we represent, such that our clients can be confident the manufacturer will approve of authorized warranty claims.
MILITARY GRADE,
CIVILIAN GEARED.
Iridium Solutions and The Iridium Group have pulled in subject matter experts to provide Training Content, Emergency Preparedness and Tactical Equipment to civilians, first responders and law enforcement professionals within Canada and abroad. Our scope of technical competencies covers a broad array of skills and TTPs (Tactics, Techniques & Procedures) to assist you in becoming the Hero of your story, when times are dire and the chips are down. Count on us to plus up your gear and abilities. We've got your six.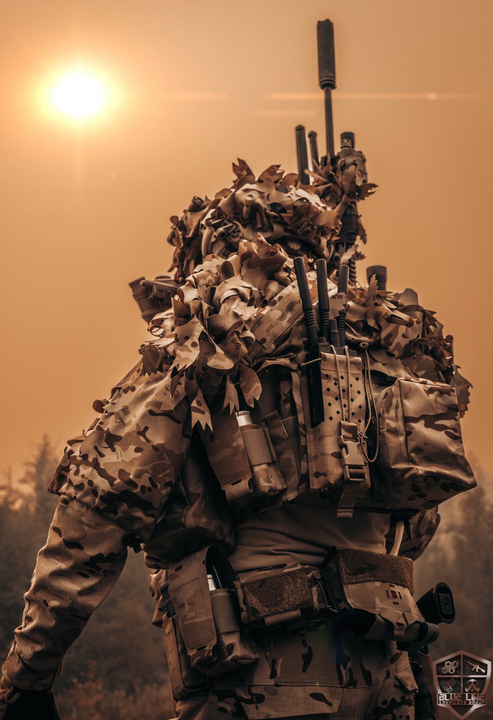 TRUSTED BY

PROFESSIONALS

ALL OVER THE GLOBE
At Iridium Solutions and The Iridium Group, we understand the challenges faced by Military Forces, HAZMAT (Hazardous Materials) crews, Emergency Response Teams, Law Enforcement, and Civilians preparing for the most difficult and sometimes extreme circumstances. We have established firm relationships with global agencies to procure knowledge and equipment that helps provide solutions to complex technical problems. We trust our own lives to the training and products we provide – and we feel confident in providing them to you.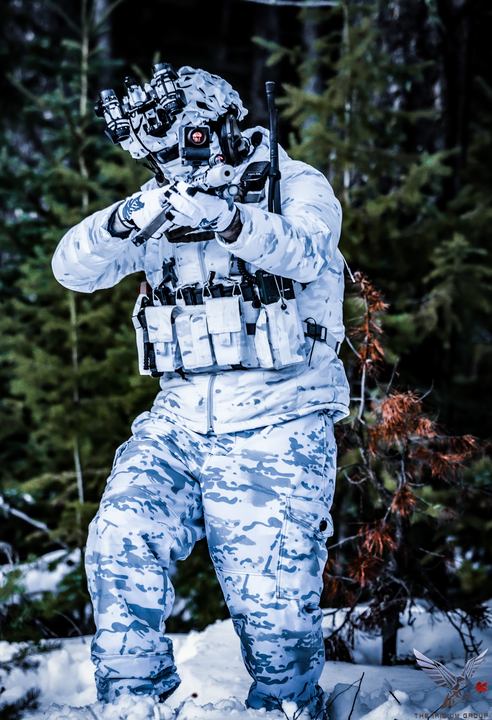 OUR 

MISSION
Our story doesn't matter. This isn't about us. It's about YOU.
Your Story matters.
You see in us something that you want to be able to add to your story. Something to make a part of your ability to navigate times of crisis and stress. 
Our mission is to assist you in adding that to your skillset, so that it can become a part of Your Story.
At the Iridium Group, we are committed to making the world a better place for each of you – our clients, by providing knowledge, skills and equipment that you can use and incorporate to become the hero in the story of your life.

WHY CHOOSE

THE IRIDIUM GROUP

AS YOUR PARTNER IN PREPAREDNESS?

COMFORT & FLEXIBILITY
Some things are meant to be comfortable - some are meant to be COMFORTING.
QUALITY MANUFACTURING
Products that Perform in Harsh Conditions.
TRUSTED BY PROFESSIONALS
In use by Professionals around the Globe.
FIELD PERFORMANCE
Hard Use Gear, Tested and Vetted in the field.