The TI-GEAR-S675 is the 75mm Objective Lense professional-grade thermal weapon sight for aiming and engagement on a wide variety of firearms at medium- to and long-range distances. Ideal for both small, large-size caliber rifles, machine guns, whether single or repetitive shooting. It is also a great tool for reconnaissance and tactical surveillance.
READ CAREFULLY: All GSCI products are made to order, with a lead time of 8-10 weeks unless clarified in advance.
Upon ordering this product, a down payment of $500 CAD is required to generate the order. The balance can then be paid via ACH, Wire Transfer or E-Transfer prior to the build process commencing. Alternately, you can pay the full amount through Shopify, and the same lead times will apply.

We will email you once the order is in to arrange everything and keep you up to date as your premium optic is being built and shipped.
These units are made in Canada and are non-ITAR, therefore eligible for orders from our clients and partners in the U.S.A. and beyond (Note international purchasers are responsible for customs clearance fees, and all purchasers are responsible for any additional shipping insurance requested.)
The latest generation silent and Auto-NUC sensor is at the base of the TI-GEAR-S675. GSCI proprietary hardware and software solutions are built around the sensor and offer exceptional image quality along with unique tools for added tactical advantage and user safety.
The TI-GEAR-S675 is fully dust- and waterproof, meets and exceeds modern standards. The TI-GEAR-S675 is designed for both professional users and also firearms enthusiasts. It is a robust, reliable tool for long-term, intensive use in any environment, in any lighting or weather conditions.
The TI-GEAR-S675 uses a robust 17um 640x480 FPA with uncooled a-Si and Shutterless, Silent, Auto Non-Uniformity Correction for Uninterrupted Operation in all conditions.

 Spec Sheet: TI-GEAR-S675
Dare To Compare: GSCI Advantage
| | |
| --- | --- |
| Optical Magnification | 3X |
| Objective Lens System | 75mm |
| Field of View | 8.3°x6.2° |
| Focusing Range | 3m .. Infinity |
| Diopter Adjustment Range | -6 .. +4 |
| Eyerelief | Min. 50mm |
| FPA Type | Uncooled, a-Si, Shutterless, Silent, Auto-NUC (Uninterrupted Operation) |
| FPA Resolution and Pitch | 640x480, 17μm |
| FPA Sensitivity (NETD) | <50mK |
| FPA Refresh Rate | 50Hz |
| Digital Zoom | 1X, 2X, 4X, 8X |
| Internal Display | Full Size: 0.6-Inch Diagonal, AMOLED, Colour, 800x600 |
| Imaging Modes | Monochrome (White-Hot / Black-Hot) and Multiple Colour Palettes |
| Shot-Initiated FOV Feature (SIF) | Built-In Adjustable Shock Sensor |
| Digital Passive Stadiametric Rangefinder (SRF) | Yes |
| Digital Detail Enhancement Feature (DDE) | Yes |
| Wide Dynamic Range Feature (WDR) | Yes |
| Stow Safety Feature (SSF) | Yes |
| Integrated 9-Axis Absolute Orientation HUD (Heads-Up Display) | Optional: 3-Axis Sensors - Magnetometer, Accelerometer and Gyroscope |
| Integrated Compass | Optional |
| Pitch / Roll / Azimuth Indications | Optional |
| Real-Time Date-Time Stamp | Yes: Simplified, Extended, DTG Formats |
| Digital Video Recorder with Real-Time Stamp | Optional: Comes with removable 32GB microSD card |
| Electronic Reticles | 8+8 Patterns, Easy Zeroing / Calibration |
| Detection Capability: Man (1.7x0.5m) / NATO Target (2.3x2.3m) | 2500m / 3380m |
| Hand-Held Configuration | Yes |
| Conversion to Clip-On (In-Line) Sight | Yes |
| Tripod-Mountable Configuration | Yes |
| User Profiles (Configurable) | Yes: 8 |
| Automatic/Manual Pixel Masking | Yes |
| Reset to Factory Defaults | Yes |
| External Video Feed Protection | Yes |
| Automatic Power Down Control | User-Configurable: 10 .. 60 minutes of inactivity |
| Accepted Batteries | 2 (two) CR123 of Any Type: Lithium / Rechargeable |
| Universal Port | Video-Out, Remote Control and External Power (4VDC .. 15VDC) |
| Battery Life on 2x CR123 | Up to 7 Hours |
| Environmental Protection | Fully Waterproof |
| Dimensions | 195 x 66 x 66 mm |
| Weight | 525 grams |
| Operating Temperature | -40°C .. +50°C |
| Warranty | 7 Years, Limited |
| Made In Canada | ITAR-Free |
Batteries not included
STANDARD EQUIPMENT: WHAT'S IN THE BOX

1

Thermal Imaging Sight

2

Long Eyerelief Rubber Eyecup (Attached)

3

Front Lens Protective Cover (Attached)

4

Dual Lever Adjustable Rifle Mount DLM (Picatinny, with fine-tune knobs for tolerance adjustments)

5

Demist Shield

6

USB Power Cable

7

Video-Out Cable

8

Soft Carrying Pouch

9

User Manual

10

Quick Reference Card

11

7-Year Warranty with Activation Form

12

Waterproof Hard Carrying Case

13

Cleaning Kit (3-in-1 Multi-Pen + Cleaning Cloth)
OPTIONAL EQUIPMENT

A

Universal Remote Control Unit TRC-120 (Comes with connection cable)

B

Universal Multi-Voltage Battery Pack MVP-240 (Comes with connection cable)

C

Built-In Digital Video Recorder GS-DVR-INT (Comes with 32GB microSD card and SD adapter)

D

External Digital Video Recorder GS-EDVR (Comes with set of cables and 32GB SD card)

E

Portable Head-Mounted Display HMD-800-MOD (streams thermal video directly from the device, comes with connection cable)

F

Integrated 9-Axis Absolute Orientation HUD (Heads-Up Display), 3-Axis Sensors for Compass Reading, Inclinometer/Pitch Reading, and Level/Roll Reading

G

Heavy-Duty Quick Release Rifle Mount MAK-QR-BLASER (Blaser, Adapter included)

H

Heavy-Duty Quick Release Rifle Mount MAK-QR-PICATINNY (PICATINNY, Adapter included)

I

Heavy-Duty Rifle Mount MAK-PICATINNY (PICATINNY, Adapter included, Allen Key Included)

J

Adapter for MAK Mount: Regular Length (ADAPTER-REG) or Extended Length (ADAPTER-EXT)

K

Clip-On Adapter COA

L

Day Scope Adapter Clamp for COA for direct mounting onto daytime optics, CO-DSA (various sizes available)
Warranty
Warranty periods and warranty services are intended as a guide only and variations may occur by manufacturers. The warranty period commences upon the date of purchase by the original purchaser with the original proof of purchase and continues for the following specified period of time after that date. Warranty covers manufacturing defects only. Please note that this does not include wear and tear, and consumables items such as chargers, batteries and bulbs. Warranty and repair times vary by manufacturer and may not be available immediately. 
We will do everyhting in our power to facilitate handling of the manufacturer's OEM warranty, and since warranty coverages vary between manufacturers, we will not endorse or enforce them outside of the manufacturer's individual accepted practices. What we will do, is commit to being properly authorized dealers of the products we represent, such that our clients can be confident the manufacturer will approve of authorized warranty claims.
MILITARY GRADE,
CIVILIAN GEARED.
Iridium Solutions and The Iridium Group have pulled in subject matter experts to provide Training Content, Emergency Preparedness and Tactical Equipment to civilians, first responders and law enforcement professionals within Canada and abroad. Our scope of technical competencies covers a broad array of skills and TTPs (Tactics, Techniques & Procedures) to assist you in becoming the Hero of your story, when times are dire and the chips are down. Count on us to plus up your gear and abilities. We've got your six.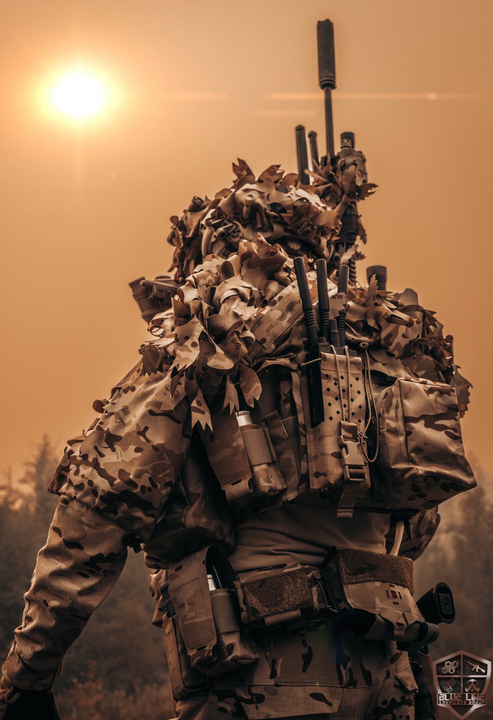 TRUSTED BY

PROFESSIONALS

ALL OVER THE GLOBE
At Iridium Solutions and The Iridium Group, we understand the challenges faced by Military Forces, HAZMAT (Hazardous Materials) crews, Emergency Response Teams, Law Enforcement, and Civilians preparing for the most difficult and sometimes extreme circumstances. We have established firm relationships with global agencies to procure knowledge and equipment that helps provide solutions to complex technical problems. We trust our own lives to the training and products we provide – and we feel confident in providing them to you.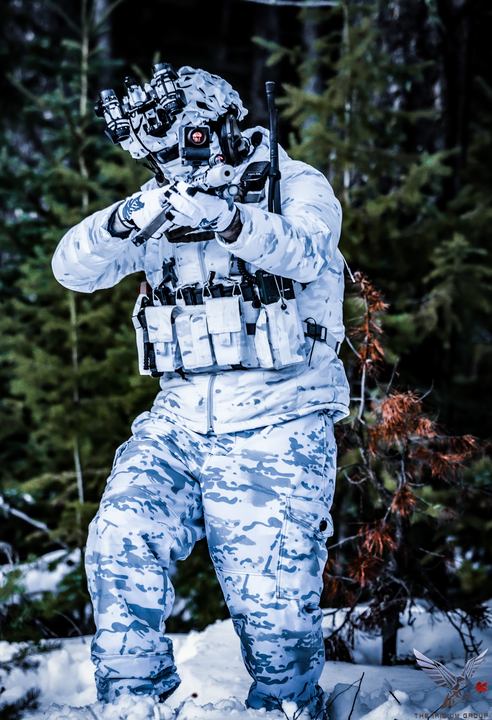 OUR 

MISSION
Our story doesn't matter. This isn't about us. It's about YOU.
Your Story matters.
You see in us something that you want to be able to add to your story. Something to make a part of your ability to navigate times of crisis and stress. 
Our mission is to assist you in adding that to your skillset, so that it can become a part of Your Story.
At the Iridium Group, we are committed to making the world a better place for each of you – our clients, by providing knowledge, skills and equipment that you can use and incorporate to become the hero in the story of your life.

WHY CHOOSE

THE IRIDIUM GROUP

AS YOUR PARTNER IN PREPAREDNESS?

COMFORT & FLEXIBILITY
Some things are meant to be comfortable - some are meant to be COMFORTING.
QUALITY MANUFACTURING
Products that Perform in Harsh Conditions.
TRUSTED BY PROFESSIONALS
In use by Professionals around the Globe.
FIELD PERFORMANCE
Hard Use Gear, Tested and Vetted in the field.