This Compact Shock/Hypothermia Management Set gives you the Edge to turn the tide early in an Exposure or Trauma Scenario.

M.A.R.C.H.E. - Shock / Hypothermia

The Iridium Solutions Compact Shock/Hypothermia Management Set is a compact solution to provide early intervention for hypothermia patients, or trauma injuries that bring a hypothermia component.

The medical evidence clearly calls out loss of body heat as one of the main factors between surviving a trauma or exposure incident, and not. In fact, hypothermia is one of cornerstones of the Triad of Death, as it has immediate and lasting negative implications.
Even in warm temperatures, wet skin can lead to massive heat loss, as can losing large volumes of blood, or shock associated with head injuries and cardiac events.
For every degree of body heat lost, the clotting time of the blood rises exponentially, so treating massive hemorrhage casualties as hypothermia early has proven to increase survivability by as much as 20%. In the GWOT, battlefield injuries obtained even in 40C heat often presented with hypothermia components - imagine how much more quickly that might be the case outdoors in the Cold Canadian Winter.
This compact set, designed to be carried by remote, frontline responders and SAR technicians, could be the crucial difference between positive and negative outcomes.
At the heart of the Compact Shock/Hypothermia Management Set is the SOL Emergency Bivvy, a heat reflactive bivvy sac that the casualty can be placed into once they have been dried, or at least had wet clothing removed. The bivvy comes equipped with a rescue whistle for signalling in the case of self-use, and a length of fire cord to assist in staring a warming fire to aid in re-warming. The included tape card provides 60" of extra strength canadian made duct tape to repair snags or rips, secure additional padding, strap the patient to a litter or board, or even provide a potent tinder source for starting a fire.

Because we're not waiting on a fire in the cold or wet to begin the rewarming of our patient, we've also included six flameless heater pouches. They are meant to be placed on the trunk, in junctions and the axilla to begin active warming.
Each pad heats to 38C so it won't burn the patient, and each lasts for 8 hours, providing responders active warming for long periods while they dispatch definitive care.
Finally, each set is equipped with an industrial chemlight (white), which provides waterproof, weatherproof light without heat and allows responders to periodically examine the casualty while waiting for definitive care. In low light scenarios such as are often found in the winter months, the light stick provides a means of illumination, signalling and marking, and is an essential piece to the remote responder and prolonged field care puzzle.

Specifications:
One SOL Emergency Bivvy (Rescue Orange) with whistle and tindercord

One 2"x60" Iridium Solutions Tape Card (OD Green)

Six 2"x3" flameless heater pouches

One 6" 8-hour Industrial Light Stick (White)

One Heavy Duty Zip Storage Bag
Dimensions: 18cm x 12cm x 4cm
Weight: 0.7kg
Warranty
Warranty periods and warranty services are intended as a guide only and variations may occur by manufacturers. The warranty period commences upon the date of purchase by the original purchaser with the original proof of purchase and continues for the following specified period of time after that date. Warranty covers manufacturing defects only. Please note that this does not include wear and tear, and consumables items such as chargers, batteries and bulbs. Warranty and repair times vary by manufacturer and may not be available immediately. 
We will do everyhting in our power to facilitate handling of the manufacturer's OEM warranty, and since warranty coverages vary between manufacturers, we will not endorse or enforce them outside of the manufacturer's individual accepted practices. What we will do, is commit to being properly authorized dealers of the products we represent, such that our clients can be confident the manufacturer will approve of authorized warranty claims.
MILITARY GRADE,
CIVILIAN GEARED.
Iridium Solutions and The Iridium Group have pulled in subject matter experts to provide Training Content, Emergency Preparedness and Tactical Equipment to civilians, first responders and law enforcement professionals within Canada and abroad. Our scope of technical competencies covers a broad array of skills and TTPs (Tactics, Techniques & Procedures) to assist you in becoming the Hero of your story, when times are dire and the chips are down. Count on us to plus up your gear and abilities. We've got your six.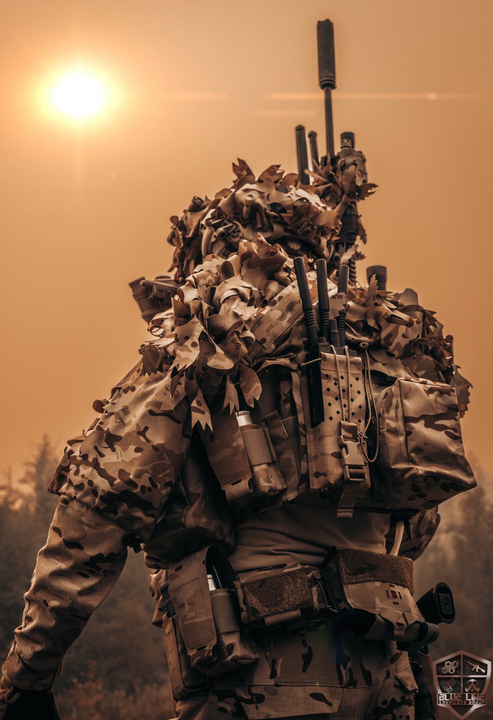 TRUSTED BY

PROFESSIONALS

ALL OVER THE GLOBE
At Iridium Solutions and The Iridium Group, we understand the challenges faced by Military Forces, HAZMAT (Hazardous Materials) crews, Emergency Response Teams, Law Enforcement, and Civilians preparing for the most difficult and sometimes extreme circumstances. We have established firm relationships with global agencies to procure knowledge and equipment that helps provide solutions to complex technical problems. We trust our own lives to the training and products we provide – and we feel confident in providing them to you.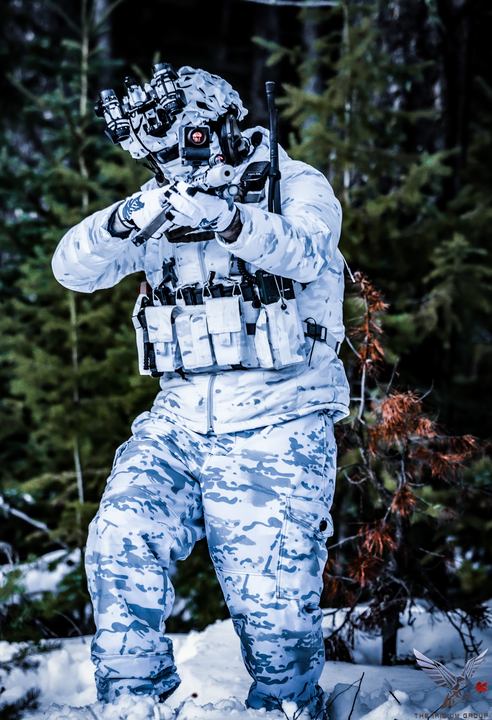 OUR 

MISSION
Our story doesn't matter. This isn't about us. It's about YOU.
Your Story matters.
You see in us something that you want to be able to add to your story. Something to make a part of your ability to navigate times of crisis and stress. 
Our mission is to assist you in adding that to your skillset, so that it can become a part of Your Story.
At the Iridium Group, we are committed to making the world a better place for each of you – our clients, by providing knowledge, skills and equipment that you can use and incorporate to become the hero in the story of your life.

WHY CHOOSE

THE IRIDIUM GROUP

AS YOUR PARTNER IN PREPAREDNESS?

COMFORT & FLEXIBILITY
Some things are meant to be comfortable - some are meant to be COMFORTING.
QUALITY MANUFACTURING
Products that Perform in Harsh Conditions.
TRUSTED BY PROFESSIONALS
In use by Professionals around the Globe.
FIELD PERFORMANCE
Hard Use Gear, Tested and Vetted in the field.